Location service ON.
Please switch ON your Smartphones location service in order to see your current location on the guide map.
iPhone
Tap the "location-based services," which is in the "privacy" in the "Installation" menu of the terminal. Please set the top switch to [ON (green)]. Also, check the "Allow" and "use of position information" item [Safari].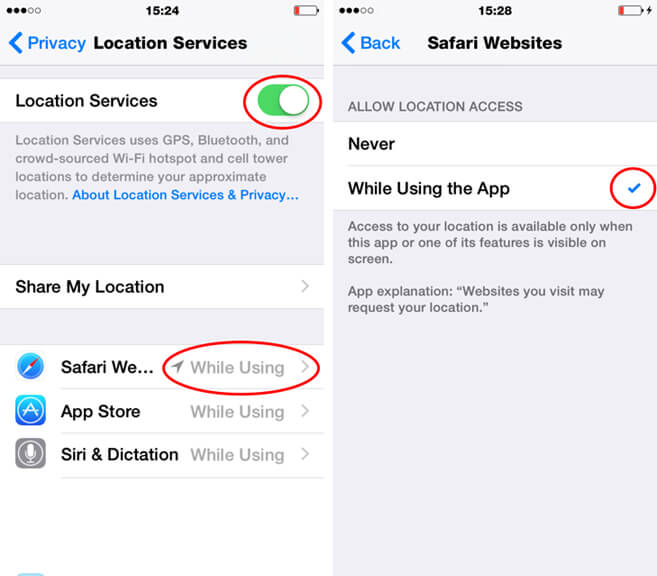 ※ In addition to the location information service, please allow for using cookies via the [Safari] menu in [Settings] by removing the check mark at the [Block Cookies] entry
Android
From the "Installation" menu of the terminal, tap the "location information", please change the switch at the top of the screen to [ON]. Select "high precision in the "mode selection".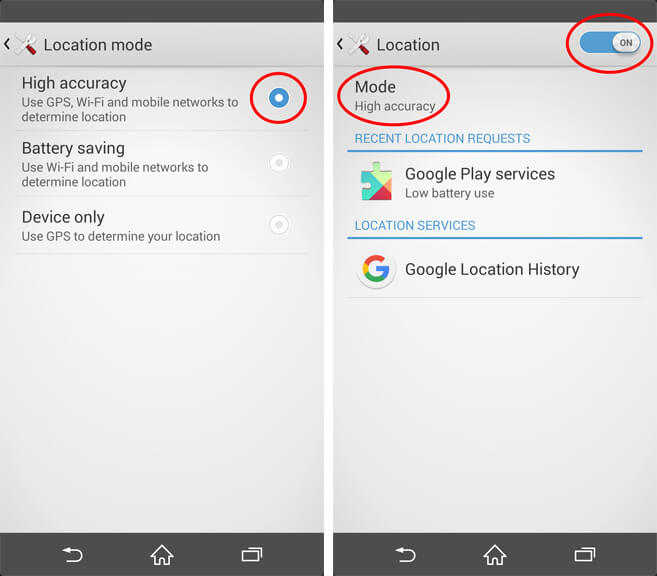 ※ Android 4.3 and below
Please put a check at [GPS Function], [Google Position Information Service] and [GPS-Satelite]
Various buttons of the guide map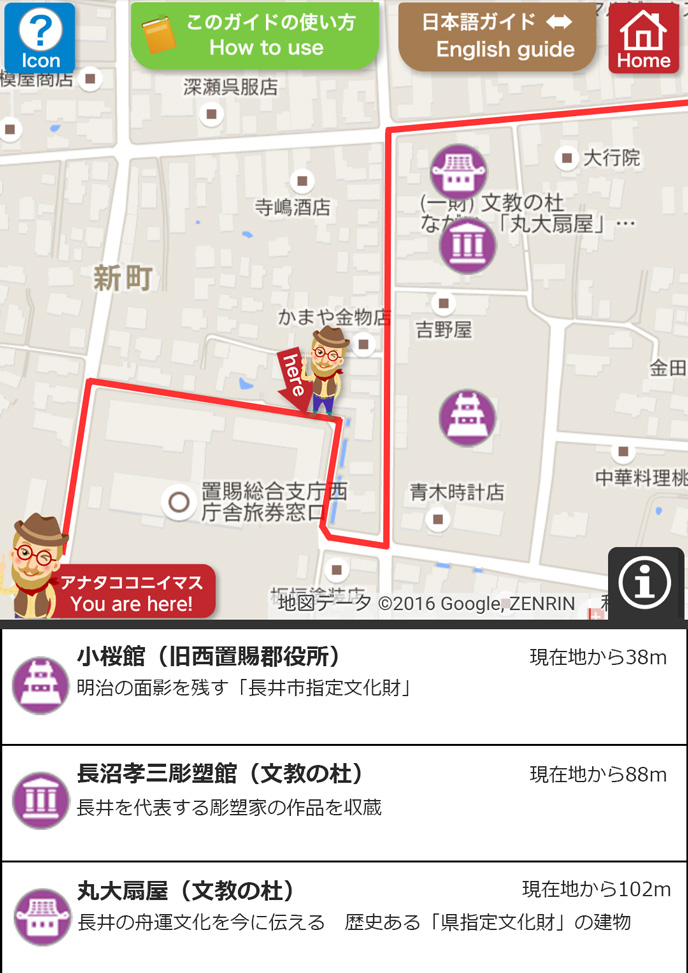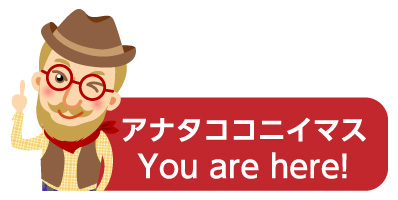 Press this button to display your current position.

"Press this button to display the information of the 3 nearest attractions closest to the current location. The approximate distance from the current location is also displayed."

When you press this button, the legend for the icon that is displayed on the map becomes visible.

Press this button to returning to the top page of the site.

Please press this button to display a help on how to use the guide map.

Pressing this button switches between English and Japanese guide